Hello everyone and welcome to top 5 Thursdays! For those of you who don't know, top 5 Thursdays is my own segment that I write on every Thursday that coincides with my alternate day posting schedule.
I'm hoping today's post inspires me to finally just stop lazing around and watch these shows (Although can watching TV be considered not lazy?) so this is my TBW of shame I suppose! Before I start – don't judge me?
Here we go –
---
GAME OF THRONES
I know I know! What's wrong with me? Literally, everyone's recommended it to me. But nope, I haven't watched Game of Thrones. I wanted to start it but I've heard there's a lot of violence and blood and honestly I probably couldn't stomach it. I don't even watch any horror movies for the very same reason.
---
ORANGE IS THE NEW BLACK
Again! What is wrong with me! Watch already you crazy person. I have no excuse for this one, I just never managed to get around to it. Every time I planned to start something got in the way.
---
MARVEL'S DAREDEVIL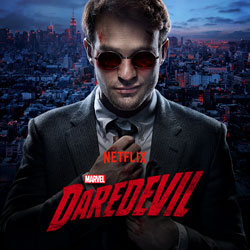 *facepalm* I've been promising myself I'll get to it right away but I've procrastinated long enough. I must soon because I know its awesome.
---
GRACEPOINT
Gracepoint is the American counterpart to Broadchurch which I've already watched. Broadchurch is a murder mystery but I've heard that the ending of Gracepoint is different so I want to watch it soon. Also it has David Tennant! *swoons*
---
SENSE8
My best friend's been hounding me to watch Sense 8 but I never really got around to it. I really should though – it sounds brilliant!
---
And that's all for today! Hope you have a great day!