Hello everyone and welcome to another Top 5 Wednesdays. Top 5 Wednesdays is a weekly meme hosted on a Goodreads book, the link to which I've included here in case any of you'd like to join. Today's topic is Children's Books! I feel like if I actually stayed true to this topic, the whole list would just be Roald Dahl so I'm limiting myself to just two of his books. I've tried to include all the books that got me into reading in the first place. Here we go –
---
CHARLIE AND THE CHOCOLATE FACTORY BY ROALD DAHL
I've loved this book for as long as I can remember! I've always wanted to go Mr. Wonka's Chocolate Factory, I've literally grown up dreaming about it.
---
ARTEMIS FOWL BY EOIN COLFER
My dad bought the first book for me on Christmas when I was 10 and I have loved it ever since! This is the book that first got me interested in books and I have always loved it so very much.
Twelve-year-old Artemis Fowl is a millionaire, a genius—and, above all, a criminal mastermind. But even Artemis doesn't know what he's taken on when he kidnaps a fairy, Captain Holly Short of the LEPrecon Unit. These aren't the fairies of bedtime stories—they're dangerous! Full of unexpected twists and turns, Artemis Fowl is a riveting, magical adventure.
---
MATILDA BY ROALD DAHL
Yet another Roald Dahl! Man do I love those books!
Matilda is a little girl who is far too good to be true. At age five-and-a-half she's knocking off double-digit multiplication problems and blitz-reading Dickens. Even more remarkably, her classmates love her even though she's a super-nerd and the teacher's pet. But everything is not perfect in Matilda's world. For starters she has two of the most idiotic, self-centered parents who ever lived. Then there's the large, busty nightmare of a school principal, Mrs. ("The") Trunchbull, a former hammer-throwing champion who flings children at will and is approximately as sympathetic as a bulldozer. Fortunately for Matilda, she has the inner resources to deal with such annoyances: astonishing intelligence, saintly patience, and an innate predilection for revenge.
She warms up with some practical jokes aimed at her hapless parents, but the true test comes when she rallies in defense of her teacher, the sweet Miss Honey, against the diabolical Trunchbull. There is never any doubt that Matilda will carry the day. Even so, this wonderful story is far from predictable. Roald Dahl, while keeping the plot moving imaginatively, also has an unerring ear for emotional truth. The reader cares about Matilda because in addition to all her other gifts, she has real feelings.
---
SEPTIMUS HEAP BY ANGIE SAGE
My cousin introduced me to the series when I was about 8 and I don't quite remember much of it but I do remember loving it.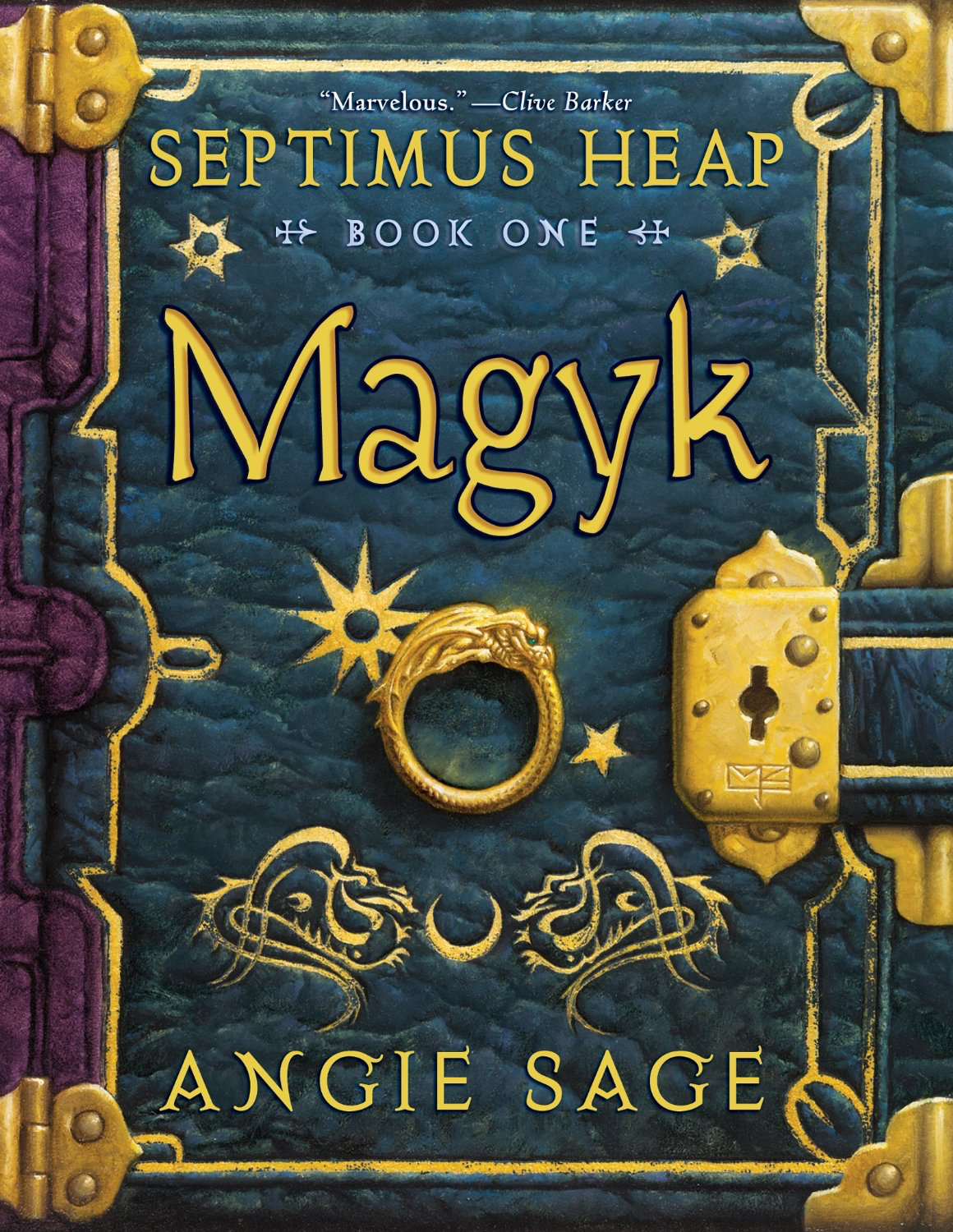 The seventh son of the seventh son, aptly named Septimus Heap, is stolen the night he is born by a midwife who pronounces him dead. That same night, the baby's father, Silas Heap, comes across a bundle in the snow containing a new born girl with violet eyes. The Heaps take this helpless newborn into their home, name her Jenna, and raise her as their own. But who is this mysterious baby girl, and what really happened to their beloved son Septimus?
---
THE NAME OF THIS BOOK IS SECRET BY PSEUDONYMOUS BOSCH
This was another book that my dad bought for me, and even though I know it isn't great, I loved reading it when I was younger.
Warning: this description has not been authorized by Pseudonymous Bosch.
As much as he'd love to sing the praises of his book (he is very vain), he wouldn't want you to hear about his brave 11-year old heroes, Cass and Max-Ernest. Or about how a mysterious box of vials, the Symphony of Smells, sends them on the trail of a magician who has vanished under strange (and stinky) circumstances. And he certainly wouldn't want you to know about the hair-raising adventures that follow and the nefarious villains they face. You see, not only is the name of this book secret, the story inside is, too. For it concerns a secret. A Big Secret.
---
And that's all for today. Hope you have a great day!