Hi everyone and welcome to Top 5 Wednesdays! Top 5 Wednesdays is a weekly meme hosted on a Goodreads group, the link to which I've included here in case any of you would like to join!
This week's topic is Series That Got Better and I'll admit it took me a whole lot of thinking. Normally, the topic would imply that the first few books in the series weren't too great, but most series that I've read have always gone downhill. Hence, I've included the series in which the first few books were good but it the later ones were even better. Here we go!
---
ARTEMIS FOWL BY EOIN COLFER
Twelve-year-old Artemis Fowl is a millionaire, a genius—and, above all, a criminal mastermind. But even Artemis doesn't know what he's taken on when he kidnaps a fairy, Captain Holly Short of the LEPrecon Unit. These aren't the fairies of bedtime stories—they're dangerous!
Artemis Fowl is one of the books that first got me into reading so obviously I did love the first book. However, the third and the fourth book i.e. The Eternity Code and Opal Deception respectively were always my favorites and I've reread them several times since.
---
HARRY POTTER BY J.K. ROWLING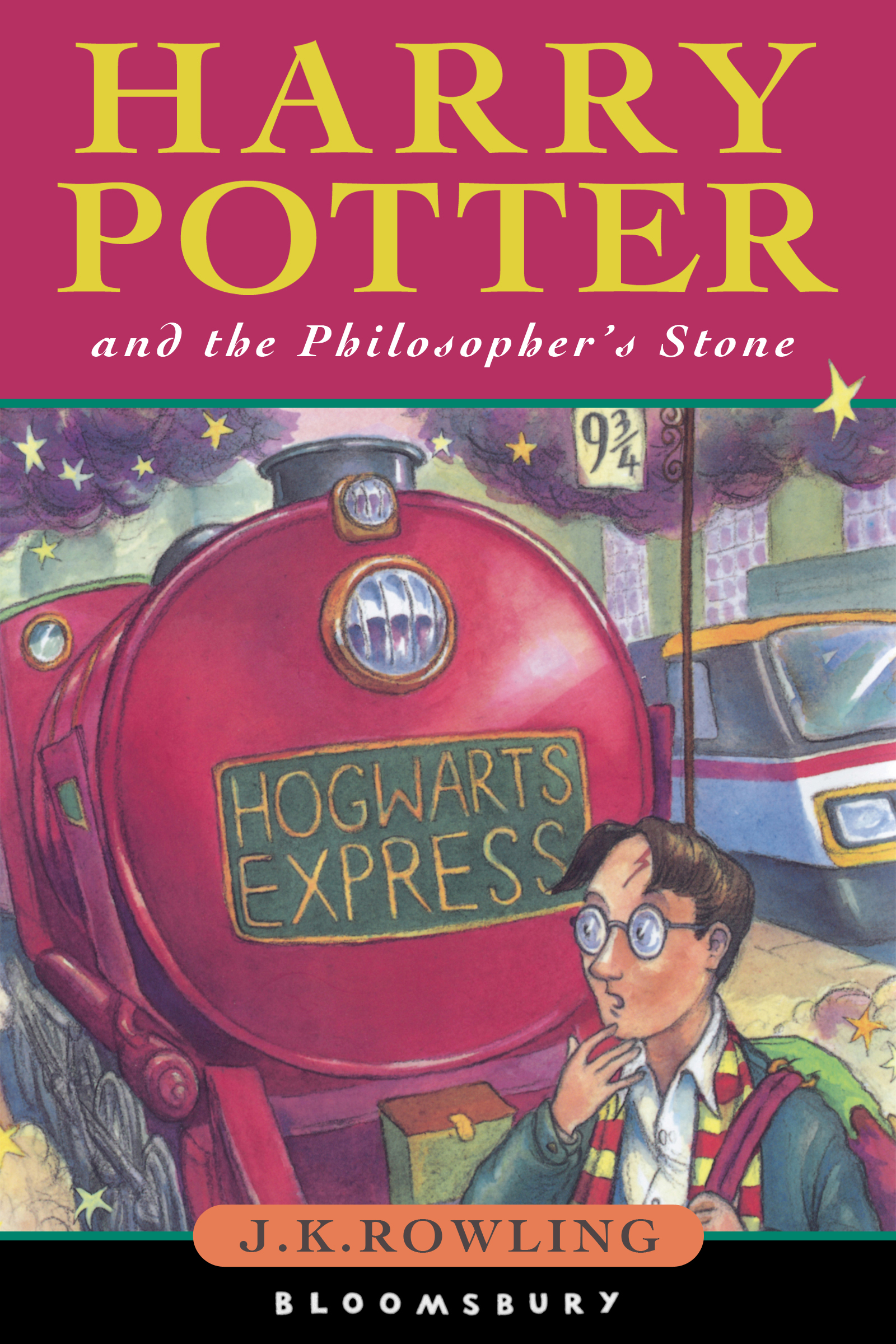 Harry Potter's life is miserable. His parents are dead and he's stuck with his heartless relatives, who force him to live in a tiny closet under the stairs. But his fortune changes when he receives a letter that tells him the truth about himself: he's a wizard. A mysterious visitor rescues him from his relatives and takes him to his new home, Hogwarts School of Witchcraft and Wizardry.
After a lifetime of bottling up his magical powers, Harry finally feels like a normal kid. But even within the Wizarding community, he is special. He is the boy who lived: the only person to have ever survived a killing curse inflicted by the evil Lord Voldemort, who launched a brutal takeover of the Wizarding world, only to vanish after failing to kill Harry.
Though Harry's first year at Hogwarts is the best of his life, not everything is perfect. There is a dangerous secret object hidden within the castle walls, and Harry believes it's his responsibility to prevent it from falling into evil hands. But doing so will bring him into contact with forces more terrifying than he ever could have imagined.
Full of sympathetic characters, wildly imaginative situations, and countless exciting details, the first installment in the series assembles an unforgettable magical world and sets the stage for many high-stakes adventures to come.
Again, I loved the first book. However, the third and fourth i.e. The Prisoner of Azkaban and The Goblet of Fire were always my favorite. I loved Order of Phoenix too (and of course the rest of the series, but these were my favorite).
---
THE INFERNAL DEVICES BY CASSANDRA CLARE
In a time when Shadowhunters are barely winning the fight against the forces of darkness, one battle will change the course of history forever. Welcome to the Infernal Devices trilogy, a stunning and dangerous prequel to the New York Timesbestselling Mortal Instruments series.
The year is 1878. Tessa Gray descends into London's dark supernatural underworld in search of her missing brother. She soon discovers that her only allies are the demon-slaying Shadowhunters—including Will and Jem, the mysterious boys she is attracted to. Soon they find themselves up against the Pandemonium Club, a secret organization of vampires, demons, warlocks, and humans. Equipped with a magical army of unstoppable clockwork creatures, the Club is out to rule the British Empire, and only Tessa and her allies can stop them.
I loved the series in its entirety! It contains some of my favorite characters of all time! Will forever be mine ❤ ! It always felt the books kept getting better and better and hence its on the list!
---
THE GIVER BY LOIS LOWRY
This haunting story centers on Jonas, who lives in a seemingly ideal, if colorless, world of conformity and contentment. Not until he's given his life assignment as the Receiver of Memory does he begin to understand the dark, complex secrets behind his fragile community.
I liked the first book a lot but I think my favorite was the third one i.e. Messenger because I loved reading about Matty.
---
THE NAME OF THIS BOOK IS SECRET BY PSEUDONYMOUS BOSCH
Warning: this description has not been authorized by Pseudonymous Bosch.
As much as he'd love to sing the praises of his book (he is very vain), he wouldn't want you to hear about his brave 11-year old heroes, Cass and Max-Ernest. Or about how a mysterious box of vials, the Symphony of Smells, sends them on the trail of a magician who has vanished under strange (and stinky) circumstances. And he certainly wouldn't want you to know about the hair-raising adventures that follow and the nefarious villains they face. You see, not only is the name of this book secret, the story inside is, too. For it concerns a secret. A Big Secret.
I read this series at a pretty young age and my favorite was the third (3 really seems to be my lucky number 😛 ) i.e. This Book is Not Good For You
---
And that's all for today! What do you think about my list?