It has now been more than a year since I started The Mundane Teenage Life – WOOHOO ME! Honestly! I'm the last person who expected it to last this long but it has and that's just UNBELIEVABLE for me. I've written more than 200 posts, interacted with some amazing people online. AND YET THERE'S SOMETHING WRONG.
What, dear reader, you might ask? Well apparently I'm far better at talking to people through my blog than I am in real life (IRL) which is why I can basically count the number of people I know and have told about my blog on my fingers.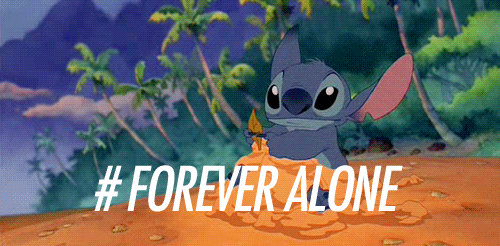 So why do I not like telling them? Here's a list why! (P.S. to all my IRL friends who actually do come across this post – I DON'T MEAN YOU)
Ask me what the blog is about and when I say books "But books are so boring! Why don't you write about yourself?!"
BECAUSE I WANT TO WRITE ABOUT BOOKS! HOW IS THAT SO HARD TO UNDERSTAND!
Seriously though. Basically none of my friends read so they never understand why I love it and I find it endlessly frustrating that they criticize me for it!
---
Why don't you use more complicated language? You're so good at English
Alright don't ask me why, but somehow this makes me uncomfortable. I like writing in plain simple language because I feel like it gives me more freedom and lets the reader enjoy the post too without consulting a thesaurus every 3 seconds.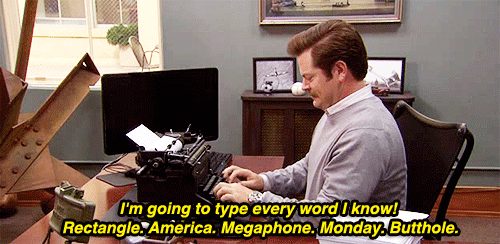 ---
Jokingly criticizes me
Okay so this makes me sound bad but hear me out. If you give me actual criticism about my blog I love it! It makes me want to work harder and I love working on my blog more and more and more.
But I have this one friend in college who makes fun of me all the time (and I make fun of him too as a joke on most days) but when I showed him the blog he said something sarcastic and I wanted to crawl under my desk and disappear. *cries*
---
What's the point if you don't make money out of it?
Um………..
I honestly don't really know how to answer people who ask this. I really enjoy blogging and getting to interact with people who share my interests but I suppose its hard for a person who hasn't blogged himself or herself to understand.
Maintaining my blog can be tough and time consuming and not particularly rewarding (income-wise) but it nevertheless helps me out so much when it comes to self-growth.
---
Pester me to tell them more about it and then never open it OR Roll their eyes when I talk too much about it
Okay. Okay. Okay. I'M SORRY! I'M SENSITIVE OKAY. I share something that's important to me and it hurts me if you don't even bother at least checking it out.
While I know that a lot of this sounded very serious, don't take me too seriously. Blogging is now my second love; after Reading Books of course! I do love sharing this huge part of my life with my friends and family but I love sharing it with fellow book bloggers and bibliophiles EVEN MORE! And honestly, I'm quite proud of it so I do occasionally love telling people I know about it too.
What about you?
Have you told your friends and family about your blog? If not, what's holding you back? If you did, how did it go? What do you love/hate about sharing this experience with your loved ones?
And that's all for today! Hope you have a great day. Until next time