Title – War Storm (Red Queen #4)
Author – Victoria Aveyard
Genre – Fantasy, Young Adult, Dystopian
My Rating – 5/5
GOODREADS BLURB
Victory comes at a price.
Mare Barrow learned this all too well when Cal's betrayal nearly destroyed her. Now determined to protect her heart—and secure freedom for Reds and newbloods like her—Mare resolves to overthrow the kingdom of Norta once and for all… starting with the crown on Maven's head.
But no battle is won alone, and before the Reds may rise as one, Mare must side with the boy who broke her heart in order to defeat the boy who almost broke her. Cal's powerful Silver allies, alongside Mare and the Scarlet Guard, prove a formidable force. But Maven is driven by an obsession so deep, he will stop at nothing to have Mare as his own again, even if it means demolishing everything—and everyone—in his path.
War is coming, and all Mare has fought for hangs in the balance. Will victory be enough to topple the Silver kingdoms? Or will the little lightning girl be forever silenced?
In the epic conclusion to Victoria Aveyard's stunning series, Mare must embrace her fate and summon all her power… for all will be tested, but not all will survive.
MY REVIEW
*WARNING – If you haven't read the first three books in the Red Queen series, this review will have spoilers from the first three books. I won't however spoil the fourth one*
SO MUCH TO SAY AND SUCH LITTLE WORDS THAT I'M ABLE TO TYPE COHERENTLY.
Here's my initial reaction after reading War Storm by Victoria Aveyard –
Okay. Nope. Can't talk about it yet. RTC once I'm done processing what I just read.
And I'm still not done. There was just so much going on in that book. It was kind of like Avengers Infinity War with basically every character ever coming together and me on the edge of me seat going "WAIT WHAT THE WHAT".
---
PLOT
First of all, this book was SO. FREAKING. LONG. I really believed at some point that I would never be able to finish it. That being said, I loved it so much!
King's Cage ended with Cal choosing the Crown over Mare *cue gasp*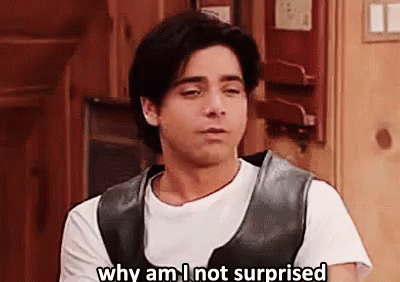 Really in the medley of characters who make shockingly stupid choices in books, Tiberias Calore the Seventh always takes the first prize. Get a grip on yourself Cal!
Moving on, after Cal's choice we move on to the War to regain control of Norta while Mare struggles with Cal's betrayal. While the plot started out really action packed and racy, it did fall in pace towards the second half. Luckily, the pace was back on track towards the end which made up for all that slowness. And boy did the ending make me sad. Now moving onto the more important part –
---
CHARACTERS
Mare Barrow
FINALLY MARE STANDS UP FOR HERSELF PROPERLY. I was actually begin to get tired of her "I love Maven. No I love Cal. No I love Maven. Oh and there's Kilorn!" Both Cal and Maven are amazing characters but it was always Mare that annoyed me.
All of King's Cage was spent with Mare as a prisoner under the influence of Silent Stone and basically all she did was mope (which I guess I shouldn't blame her for) and I really didn't want to read anything more about her. But seeing Mare in War Storm finally fighting for what she believes in no matter the consequences made me so happy! GO LIGHTNING GIRL! You made the fandom proud.
Tiberias Calore the Seventh
WHY SO STUPID CAL? Cal literally could've had everything he wanted but he kept making stupid decision after stupid decision after stupid decision. Cal in War Storm can basically be summed up using the following GIF's of Phil Dunphy from Modern Family.
The only difference between Phil and Cal? Phil is likeable. The above GIF's are an accurate representation of how I pictured Cal THROUGHOUT the book
Maven Calore
Oh My Mavey! Mavey Mavey Mavey. I've said it before and I'll say it again – Maven Calore is one of the best and most complex characters I've ever read! Quoting directly from my review of King's Cage –
Maven is one of the most complex characters I've read about. I really thought he was the good guy in the first book. I absolutely loved him. He was adorable and sincere and amazing. If anyone expects me to hate him after he revealed his true side, you're wrong because that made me love him more! His obsession, thirst for power and his scheming make me love him more and more and more because it isn't even his fault! Damn you Elara!
The only thing that annoyed me was I didn't get enough of Maven. Then again, the only way I'd be happy was if it was all about Maven.
Evangeline Samos
Surprised I'm including her in the main characters? You shouldn't be because Evangeline basically stole the show!
When I was reading Red Queen, I never expected Evangeline to be anything other than a minor villanous character I could hate but boy did my views change. I have never rooted for a character to have a happy ending as much as I did for Evangeline. She and Ptolemus may not be the best role models in general, but as siblings they ARE FANTABULOUS (yes they are so good, they deserve made up adjectives). I mean Evangeline basically went from this
to this
While the ending did tie up all lose ends, I do wish there is a novella in the future that delves more into what happens after the events of War Storm so fingers crossed!
Other than Evangeline who definitely deserved a mention as my new favorite, I have two other close competitors – Farley and Kilorn. Farley is BADASS and Kilorn is such a dork! I loved them both.
---
FAVORITE QUOTE
"He thinks there might be some way to fix his brother. Heal the wounds of Elara Merandus. But there is no completing a puzzle with missing pieces. Or putting a shattered pane of glass back together"
And that's all for today! Hope you have a great day! Until next time –