Title – Big Little Lies
Author – Liane Moriarty
Genre – Chick Lit, Contemporary, Mystery
My Rating – 3/5
GOODREADS BLURB
Big Little Lies follows three women, each at a crossroads:
Madeline is a force to be reckoned with. She's funny and biting, passionate, she remembers everything and forgives no one. Her ex-husband and his yogi new wife have moved into her beloved beachside community, and their daughter is in the same kindergarten class as Madeline's youngest (how is this possible?). And to top it all off, Madeline's teenage daughter seems to be choosing Madeline's ex-husband over her. (How. Is. This. Possible?).
Celeste is the kind of beautiful woman who makes the world stop and stare. While she may seem a bit flustered at times, who wouldn't be, with those rambunctious twin boys? Now that the boys are starting school, Celeste and her husband look set to become the king and queen of the school parent body. But royalty often comes at a price, and Celeste is grappling with how much more she is willing to pay.
New to town, single mom Jane is so young that another mother mistakes her for the nanny. Jane is sad beyond her years and harbors secret doubts about her son. But why? While Madeline and Celeste soon take Jane under their wing, none of them realizes how the arrival of Jane and her inscrutable little boy will affect them all. 
Big Little Lies is a brilliant take on ex-husbands and second wives, mothers and daughters, schoolyard scandal, and the dangerous little lies we tell ourselves just to survive.
MY REVIEW
Okay. Don't hate me. I did something stupid. Any guesses?
I watched the show before reading the book. Yes I know – WHAT WAS I THINKING? The problem is that I was on a Reese Witherspoon streak and ended up just HAVING to watch the series. I'll start by talking about the series.
I actually may not regret watching the series before the book because it was brilliant! I mean look at the cast itself. ALL of my favorite fabulo-tastic ladies ever.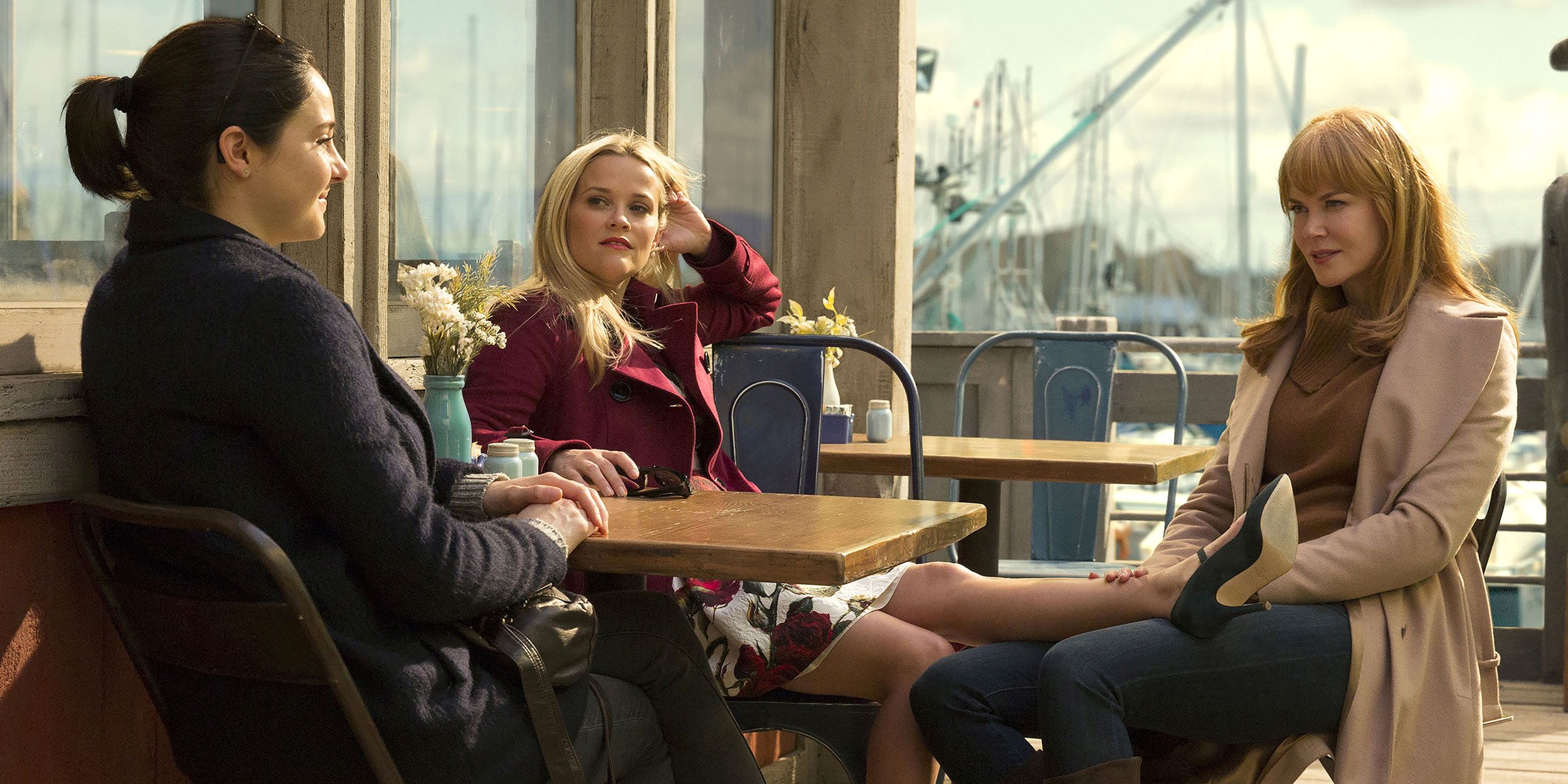 LOVE LOVE LOVE. All three of them did such a fabulous job and totally lived up to my expectations.
I went into the show thinking the focus would be on the Mystery, but really it was more about the three women's life which is why its more Chick Lit in my mind. Madeline, Celeste and Jane each have their own little problems, their own little secrets, their own little lies. Even though I'm still kind of a teenager, it was interesting reading from the perspective of these three wildly different moms and their struggles in navigating the surprisingly terrifying life of a kindergarten mom.
However, since I already did know what the big reveal was, I didn't quite enjoy the book. Even the writing did not have me as hooked as the show did. The show managed to capture the essence of the book and yet make it into something even more. This is definitely a case where I like the TV adaptation more than the book – probably my own fault.
Overall, Big Little Lies by Liane Moriarty gets 3 out of 5 stars from me, but the show definitely gets a 5.
And that's all for today! Hope you have a great day! Until next time –